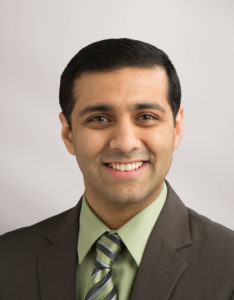 Hi, my name is Farhan Ahmad, and I am a scientist at heart.  I have a Computer Science Bachelors and an MBA. I have worked as a developer, an implementor/project manager, and an entrepreneur, among other roles.  Lately, my focus has been on entrepreneurship in the healthcare IT industry.
My recent accomplishments include managing a startup named Vonlay, which we grew to 130+ employees.  I was one of three managing partners of the firm.  My focus was on the technical vision and technical engagement oversight.  Vonlay was rated as a 2014 Best Place to Work in Technology for Employers with over 100 Employees. Later that year, in May 2014, Vonlay was acquired by Chicago-based Huron Consulting Group. I joined Huron as a Managing Director to lead our Epic-focused reporting, development, and integration services.
After Vonlay and Huron, I joined HealthDecision as the Chief Technology Officer and Chief of Staff.  At HealthDecision, I helped grow the company from no employees to a small team of five full-time employees when EBSCO Health acquired us.  I now serve as the Vice President of the EBSCO Health Technology for Clinical Decision Support.
In addition to my professional career, I am also a computer enthusiast. I have explored many different technologies, gathering as many useful bits as possible; for more info please see the "Some Facts" section below. As a result of this exploration, I have learned how to quickly acquire new knowledge and apply it. Also, as a basic rule of the "tech. age" I have realized that settling on one programming language or technology is not the way to go, so I have been concentrating on the principles instead of the specific implementations.
Outside of work and tech, I enjoy music and aviation. I got my private pilot license in 2022. I am also just starting to learn how to play drums.

Other Info
Below are some programming languages, frameworks, and protocols that I have worked with in the past.  These are in no particular order.
Operating System Knowledge: Android, 

UNIX

, Linux (ArchLinux, Debian, Ubuntu, and Gentoo), Apple OS X/macOS, most of the Windows flavors including Windows Vista and Windows 7.
Fluent in Programming/Scripting/Markup Languages: Python, C++, C#, Visual Basic 6, VBScript, Ruby, Perl, Bash,

XSLT

, AutoHotkey,

SQL

,

XML

,

HTML

, Objective-C.
Knowledge of Frameworks: Django (expert), .

NET

(started with 1.0 and have been keeping up with new releases), Ruby on Rails (used to develop in).
Minor knowledge of

TCL

and Java (haven't really had to dive in, but very similar to C#).
Protocol Knowledge: HL7 (expert in 2.x, some knowledge of V3 specifics), X12 (very basic),

HTTP

,

FTP

, among others.
Contributed to official Python 2.6/3.0 branches.
Changing Metrics
Current personal development focus: Healthy lifestyle, with a good hard work / work-life balance
Current tech. goal: Learn electronics and master ESP32 programming
Current tech. toy: ESP32
Disclaimer: The postings on this site are my own and don't necessarily represent my employer's positions, strategies or opinions.