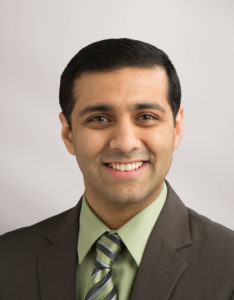 Hi, my name is Farhan Ahmad, and I am a scientist at heart. I have a Computer Science Bachelors and an MBA. I have worked as a developer, an implementor/project manager, and an entrepreneur, among many other roles. Lately, my focus has been on entrepreneurship in the healthcare IT industry.
My recent accomplishments include managing a startup named Vonlay, which we grew to 130+ employees. I was one of three managing partners of the firm. My focus was on the technical vision and technical engagement oversight. Vonlay was rated a 2014 Best Place to Work in Technology for Employers with over 100 Employees. Later that year, in May 2014, Vonlay was acquired by Chicago-based Huron Consulting Group. I joined Huron as a Managing Director to lead our Epic-focused reporting, development, and integration services.
After Vonlay and Huron, I joined HealthDecision as the Chief Technology Officer and Chief of Staff. At HealthDecision, I helped grow the company from no employees to a small team of five full-time employees when, in 2018, EBSCO Health acquired us. I served as the EBSCO Health Technology Vice President for Clinical Decision Support until mid-2023. During this time, I lead the integrations of EBSCO products in the Electronic Health Records (EHR) software and Compliance initiatives.
In addition to my professional career, I am also a computer enthusiast. I have explored many technologies, gathering as many useful bits as possible; see the "Some Facts" section below for more info. As a result of this exploration, I have learned how to acquire new knowledge and apply it quickly. Also, as a basic rule of the "tech. age," I have realized that settling on one programming language or technology is not the way to go, so I have been concentrating on the principles instead of the specific implementations.
Outside of work and tech, I enjoy music and aviation. I got my private pilot license in 2022. I am also just starting to learn how to play drums.

Other Info
Below are some programming languages, frameworks, and protocols that I have worked with in the past.  These are in no particular order.
Operating System Knowledge: Android, 

UNIX

, Linux (ArchLinux, Debian, Ubuntu, and Gentoo), Apple OS X/macOS, most of the Windows flavors including Windows Vista and Windows 7.
Fluent in Programming/Scripting/Markup Languages: JavaScript, Python, C++, C#, Visual Basic 6, VBScript, Ruby, Perl, Bash,

XSLT

, AutoHotkey,

SQL

,

XML

,

HTML

, Objective-C.
Knowledge of Frameworks: Django (expert), .

NET

(started with 1.0, kept up until 2019), Ruby on Rails (used to develop in).
Minor knowledge of

TCL

and Java.
Protocol Knowledge: HL7 (expert in 2.x, some knowledge of V3 specifics), X12 (very basic),

HTTP

,

FTP

, among others.
Minor contribution to the official Python 2.6/3.0 branches.
Changing Metrics
Current personal development focus: Healthy lifestyle, with a good hard work / work-life balance
Current tech. goal: Learn electronics and master ESP32 programming
Current tech. toy: ESP32
Disclaimer: The postings on this site are my own and don't necessarily represent my employer's positions, strategies or opinions.