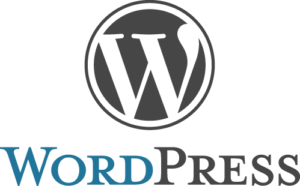 I started my website with Drupal in 2003. Along the way, I decided to create my own CMS based on the django framework.  There were numerous reasons for it at the time including, 1) using it as an opportunity to learn django and use it in a production scenario, and 2) not finding a framework that matched my exact needs.  Now I realize that many of my needs would have been met by open source CMS if only I had more experience and had invested the time in learning the frameworks.  I have been maintaining my custom CMS since then.
Finally, about a month ago I needed some additional features that I hadn't implemented yet.  I knew that the needed features existed in other open source systems so I started looking around for options.  Joomla, drupal and WordPress were the obvious candidates.  As I continued researching I started concluding that WordPress was a good enough option because it seemed to have the right level of learning curve and features.  So, about a month ago I decided that I would switch to WordPress.
Since then I have been learning about WordPress features and trying to envision how I would move the existing posts, media, and URL structure to it.  I liked my theme for the website so I decided to recreate it in WordPress.  In addition to keeping the site consistent, this also gave me an opportunity to learn about theme development in WordPress.  In addition to migrating to WordPress, I also moved to using disqus for comments instead of site-specific ones.
In future posts, I will write about my migration experience and detail out my approach to migrating the different pieces, but I wanted to take a few minutes and announce that the migration is now complete, and the WordPress version of the website is live.  I am aware of a few broken links and other issues that I will be fixing soon.  If you encounter any issues, please let me know using the contact form.